HomeStakes Top Properties List 11/14
Welcome to this weeks exclusive list of some of the most lucrative vacation rental properties across the country! This week we dive into properties across markets in California, Colorado, and Florida standout as short-term rental markets.
For those new to our lists, or who need a refresher on our criteria and terms used in our lists, please review our post covering HomeStakes Top Property Lists. Here, you'll find all the details on how we break these lists down and the key criteria we are evaluating on and why.
This list is designed to save you time and stress when navigating the vacation rental property market, and ultimately make your next investment decision easier and faster. Our team of experts has carefully curated this weekly list based on criteria such as estimated revenue, occupancy rate, daily rate, and all other crucial factors that contribute to a property's success.
If you are not looking to currently buy investment properties, you can learn more about real estate investing with our other FREE resources HERE.
Dive into our top properties of the week and discover what makes them stand out in the vacation rental market. Equip yourself with the knowledge you need to make informed decisions and excel in your vacation rental property investment journey!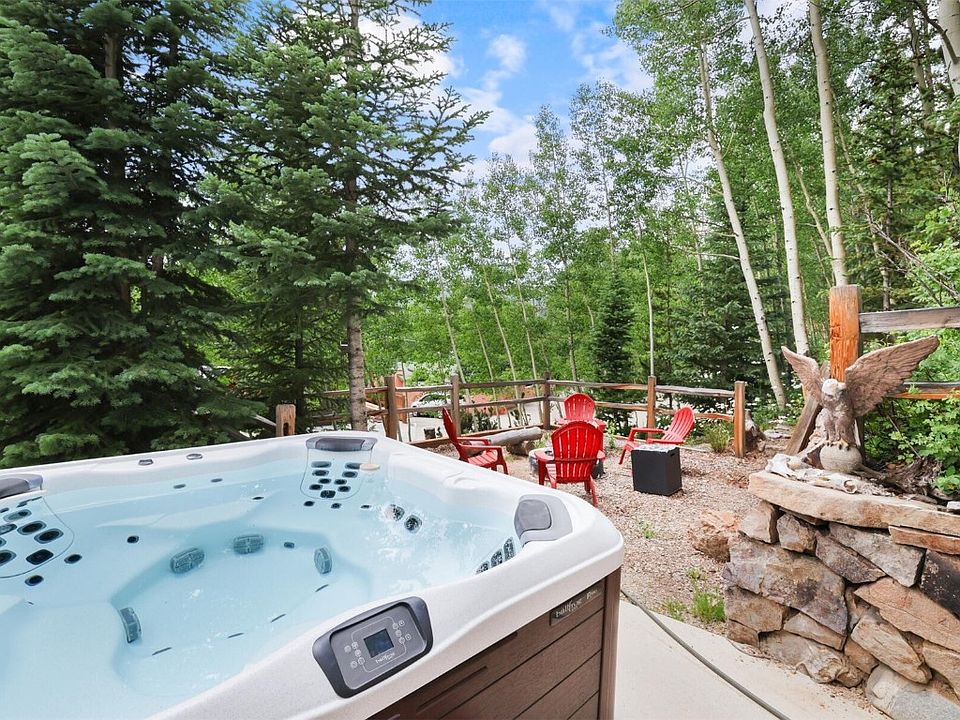 💡
Imagine the returns from these hidden treasures! Today's property list is your treasure map to investment opportunity!

Subscribe to uncover the full details of these properties!
California Vacation Homes
Santa Barbara, California, presents an alluring proposition for investors eyeing the short-term rental market. This coastal paradise, with its Mediterranean climate, stunning beaches, and upscale amenities, attracts a steady stream of visitors year-round. The allure of wine country, coupled with a vibrant cultural and arts scene, ensures that rental demand remains robust, creating a fertile ground for profitable short-term rental ventures.
Real estate in Santa Barbara has historically appreciated, indicating strong investment potential. However, it's important for investors to be mindful of California's stringent regulatory landscape. The state, known for its tight regulations and higher tax obligations, necessitates a careful approach to investment in short-term rentals. Santa Barbara, in particular, enforces specific local ordinances that govern vacation rentals.
Prospective investors must navigate these regulatory waters with caution, ensuring compliance with all local laws, obtaining necessary permits, and staying abreast of tax implications. It is recommended that they conduct extensive research or seek expert advice to fully understand the nuances of investing in Santa Barbara's short-term rental market to mitigate risks and maximize returns.
List Price: $1,070,000
Accommodations: 3 Bed / 2 Bath - 1,057 SF on 3,484 sqft lot
Total estimated revenue: $118,448
Occupancy rate: 69%
Daily rate: $470
NOI: $89,370
Location: A-
Property Summary: 3 bed 2 full bathrooms single family home. Newer appliances, fresh paint, updated stylish bathrooms, refinished hardwood floors, newer landscaping. Close to shopping, restaurants, golf, Hendry's Beach, Oak & Ellings Park and Adams Elementary school.
Notes: Home is in good turnkey condition with unique touches throughout like the showers that will make for good marketing touches on Airbnb
List Price: $1,749,000
Accommodations: 3 Bed / 2 Bath - 1,646 SF on 7,405 sqft lot
Total estimated revenue: $122,057
Occupancy rate: 62%
Daily rate: $539
NOI: $92,509
Location: B+
Property Summary: single level 3BD, 2BA home on .17 of an acre in Santa Barbara's renown San Roque neighborhood.Located moments from Upper State Street's shopping, dining, and coveted Monte Vista school. Open layout with well-appointed kitchen complete with new modern cabinetry, countertops, new appliances, and engineered wood floors throughout. The Living room has a fireplace and sliding glass doors to the outside, attached 2 car garage, & an additional bonus room that could be used for office or family room.
Notes: House is in good turnkey condition and would need little work to be rental ready. Backyard could use some landscaping work to improve the aesthetic
Unlock the full list of the top 10 vacation rental properties by subscribing to our newsletter. Gain access to expert insights, exclusive investment opportunities, and a community of like-minded investors. Sign up now to supercharge your investment journey!
This post is for paying subscribers only